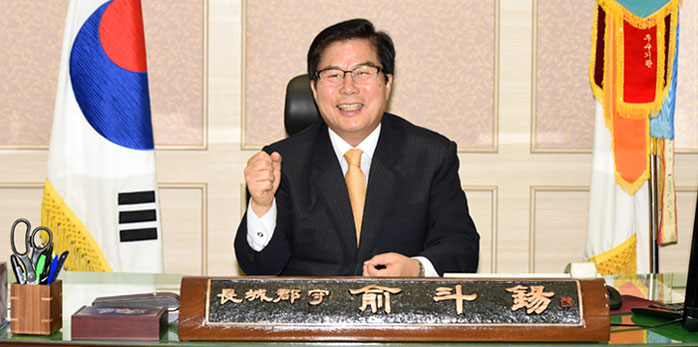 A gate way to Jeonnam and the center of Honam, Jangseong is a town with beautiful sceneries, Where the scent of phytoncide from a dark retinispora can be felt It is a famous one of famous tourist where, in addition to the Chungnyeongsan Mountain, the Baegamsan Mountain with excellent baby foliage, And Pilam Lecture Hall, which is planned to be registered in the UNESCO, Are located.

The Hwangnyonggang River where the legendary "Hwangnyong (yellow dragon)" who protected our Jangseong in ancient times lived and breathed! Yellow city establishment that stems from this Hwangnyonggang River will be completed as a treasure that brings the golden eggs to Jangseong by establishing a top notch tourist destination around the Hwangnyonggang River.
As such, our Jangseong-gun will be changed to charming Jangseong with its citizens and continue to develop and we ask you netizens for your continuous attention and encouragement.

Our county will also pay attention to even small voices of you and continue to communicate with you.

We thank you netizens again for visiting the homepage of Jangseong-gun and in any way, we wish your time will be spent beneficially by learning more about our Jangseong.

Thank you.
Mayor of Jangseong, Yoo Doo-suk